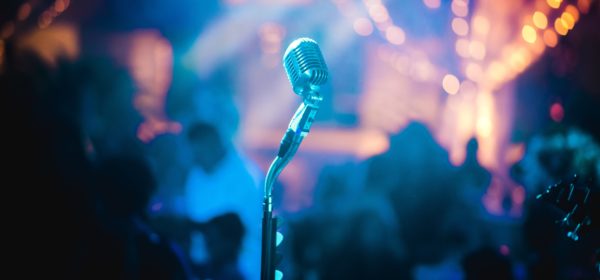 Photo by BRUNO CERVERA on Unsplash
In this episode, Kirby of Gender Mutiny presents the second OPEN MIC on air at WXCI 91.7! Musicians were interviewed and each performed an original song. Our fantastic line-up: Mackensie Ann King & Caitlyn Galbraith; Scott Elliott; Brianna Halek (B. Sounds); Donnie Alexzander & Niles Spaulding; Emma Kiara & Chris Finch; Mickey Blurr; Joe Apuzzo (Joe the Actual Bear); Erik Krieg (The Other Erik); Nicole Jean; and Gender Mutiny (Kirby Athurston). Accompanied by QGM founder and percussionist Quinton Gelderman, who lent his talent to many acts. Songs in between live performances were in recognition of this time of year. HAPPY HOLIDAYS!
Thanks so much to Kirby, Quinton, and everyone else who performed. Till next time!!!
00:00:36 Mackensie Ann King & Caitlyn Galbraith – INTERVIEW
00:06:07 Mackensie Ann King & Caitlyn Galbraith – Baby Grand [LIVE IN STUDIO]
The Tuts – Christmas Is in the Air
Uncle Stan – The Time of Year
00:13:53 Scott Elliott – INTERVIEW
00:19:49 Scott Elliott – In the Machinery [LIVE IN STUDIO]
Gringo Star – Holidays Are Here
00:29:19 Brianna Halek (B. Sounds) – INTERVIEW
00:33:25 Brianna Halek (B. Sounds) w/ Kirby Athurston – In the Dark Places [LIVE IN STUDIO]
Ah, Venice – A Gift (An Apology Is Not a Gift, Jesse Lacey)
00:40:39 Donnie Alexzander & Niles Spaulding – INTERVIEW
00:47:20 Donnie Alexzander & Niles Spaulding – Something to Lose [LIVE IN STUDIO]
Pre Nup – War, on Christmas
00:57:52 Emma Kiara & Chris Finch – INTERVIEW
01:04:06 Emma Kiara & Chris Finch – Dreams [LIVE IN STUDIO]
Uncle Stan – The Stan Clause
No Monster Club – A No Monster Club Christmas [clean]
01:13:05 Mickey Blurr – INTERVIEW
01:20:50 Mickey Blurr w/ Niles Spaulding – Mickey the Knife [LIVE IN STUDIO]
DUMP HIM – Winter
01:24:48 Joe Apuzzo (Joe the Actual Bear) – INTERVIEW
01:36:00 Joe Apuzzo (Joe the Actual Bear) – Untitled [LIVE IN STUDIO]
Belle and Sebastian – I Took Some Time for Christmas
01:42:43 Erik Krieg (The Other Erik) – INTERVIEW
01:46:10 Erik Krieg (The Other Erik) w/ Niles Spaulding – Left Front [LIVE IN STUDIO]
Sheldon Gava – Christmas Again
01:52:45 Nicole Jean – INTERVIEW
01:56:30 Nicole Jean – Clover [LIVE IN STUDIO]
The Evaporators – Who Are You?
Bootsauce – Hidden Track
02:05:22 Gender Mutiny (Kirby Athurston) – INTERVIEW
02:07:00 Gender Mutiny (Kirby Athurston) – Tridesa [LIVE IN STUDIO]
02:10:59 Quinton Gelderman – INTERVIEW