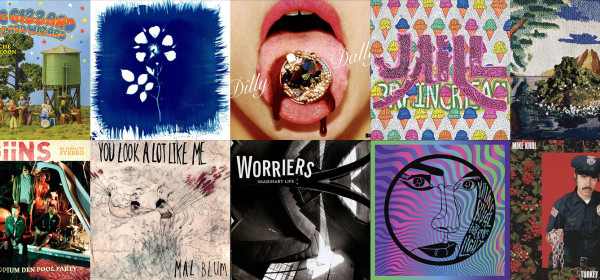 This collection is some of DJ AC's favorite songs that were added to heavy rotation in automation last year.
All Riot – Not Clay
Faith Healer – Acid
Joanna Gruesome – Last Year
The Teen Age – Low Cunning
Young Fathers – John Doe
Shark Week – Weekend
Bankrobber – Soon
PSYMON SPINE – Experience Machine
Kangaroo – It Can't Hurt [clean]
WILD YAKS – Night Watchman
stephaniesĭd – Love Is the New Black
Tough Age – I Get That Feeling Central
Coaster – Lorne E
PWR BTTM – Ugly Cherries
Brick + Mortar – For Yellow Walls
Underwater Bear Ballet – Naked in a Plastic Coffin
Furnsss – Slow Dark Water
SPECTRAL FANGS – Naive Melody (This Must Be the Place)
Spirit Ghost [formerly Sexy Girls] – Broken Glass
FIDLAR – Why Generation [clean]
DUNE RATS – Pogo [bonus track]
Pagiins – Safety Nets
Mal Blum – Better Go
NEEDLE EXCHANGE – I Wanna Die
The Mantles – Stay
PETER KERNEL – On Tuesday
BIG HUGE – Can't Lie
Jaill – Sweet Tooth Lovers [bonus track]
Agree? Disagree? Well, you can do your part. If you know of cool new music (or even old stuff), let your voice be heard. Email us at wxcisongs@gmail.com for consideration to be played on WXCI. Either way, we'll get back to you.